Tips for Organising Kitchen Utensils
Tips for Organising Kitchen Utensils
It's time to turn THIS…
Into THIS!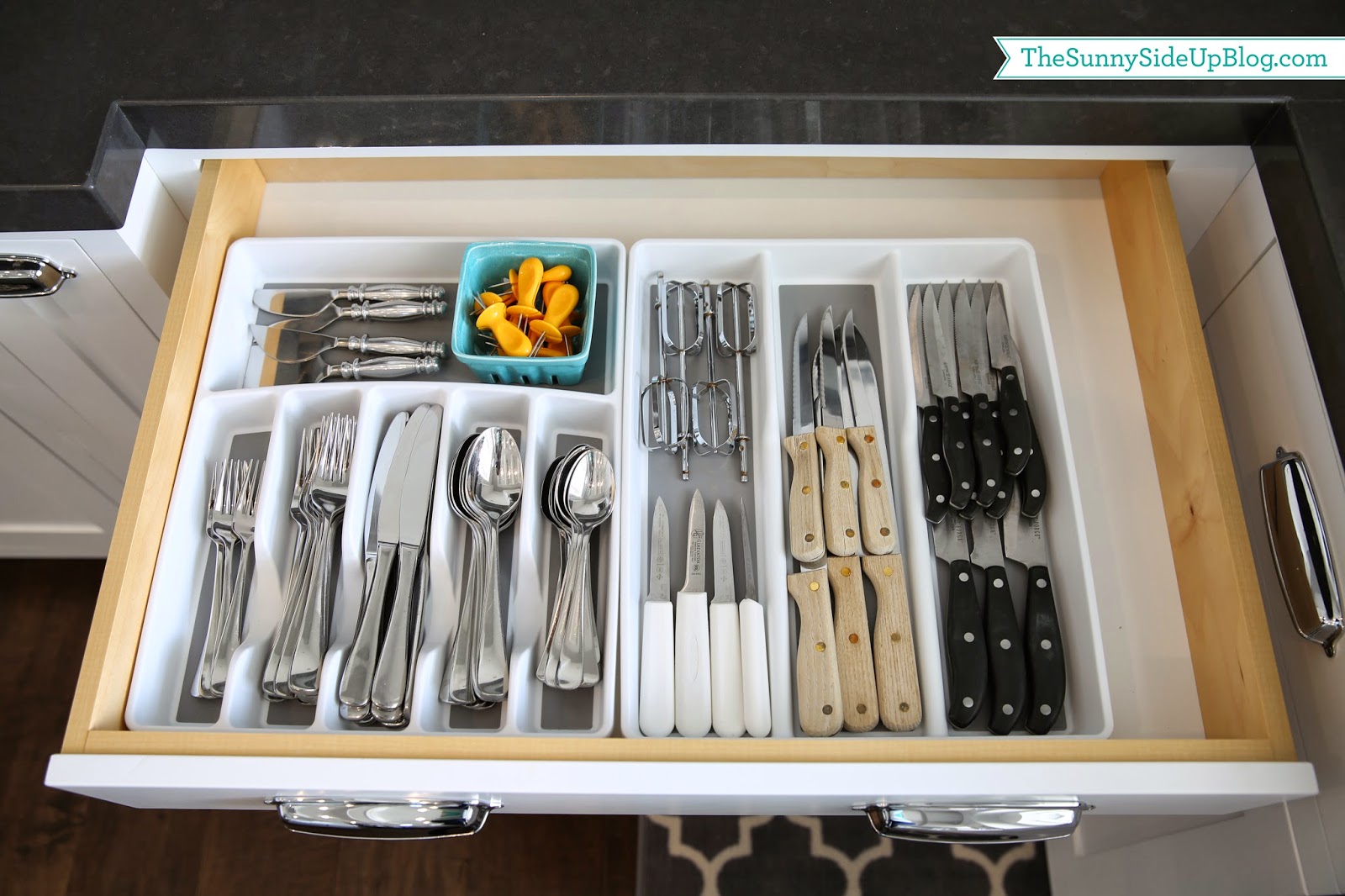 Ever opened a drawer and stuck your hand in there to find a spoon and knicked yourself on a knife? I know I have! If only the host had organised their kitchen utensils better. Perhaps people just don't know how? Never fear! Here are our tips for organising your kitchen utensils.
HACK! Start by getting rid of broken, damaged, ineffective or unused utensils. Remember! The less you have, the easier it is to keep things organised. 
Drawer Dividers
The quickest and easiest way to get more organisation is to place drawer dividers. You can get these from Ike, Kmart or even better, get in touch with custom woodworkers on Etsy. We love HeyBluey Woodworking and Happy Place Creations. Check what utensils you have before purchasing your drawers so you know how many to get.
Utensil Holders
Another quick and easy way to sort your utensils is to get a utensil holder. These come in all types of materials from stainless steel through to ceramic, bamboo and plastic (try not to buy plastic.) The with these is not to fill them up too much, if you do, you'll be back to square one. Get rid of what you don't need and just have one of each (x1 ladle, x1 flipper, x1 wooden spoon, etc.)
Utensils Wall Rack
We love these hanging wall racks! However, we can only really seeing these be used in a student apartment or for a couple OR small family who live a minimalist life.
Utensil Peg Board
Genius! Tag a pegboard and turn it into a utensil holder. This would look great in a restaurant for aesthetics too.
We hope you found out kitchen utensil organisation tips helpful! Happy organising