8 Modern Bathroom Vanities That Will Make You Go Wow
8 Modern Bathroom Vanities That Will Make You Go Wow
You bathroom vanity needs to support a lot of different activities and items. You need enough storage to store your toiletries, the right size basin for hand or face washing (you might even have two basins) plug points for shaving and hair straightening, the list goes on! If you're building or renovating and looking for a bathroom vanity upgrade check out these 8 modern bathroom vanities that will make you go wow…
Empty Vessels
This vanity was designed and built by Adelaide Outdoor Kitchens. A simple modern vanity is built from Rosegum timber and furnished with two vessel basins. Storage space exists in the two drawers below and on either side of these.
Built for Two
This stylish vanity is both aesthetically beautiful and functional with spacious basins and plenty of storage space. The contrasting black walls and vanity accessories against the white ceramic counter top basin and counter top and timber drawers makes this vanity extremely eye catching.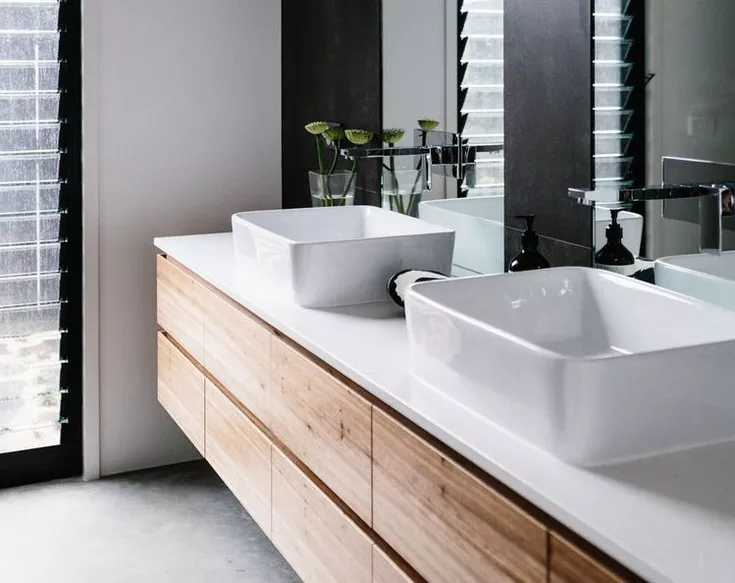 Rustic Beauty
This contemporary, rustic style vanity can be taken on as a DIY project. Simple timber storage custom made to include a  self-rimming sink. If your bathroom is compact and doesn't allow for much space to install an elaborate vanity, this is the way to go.
Industrial Style
We love this industrial style bathroom vanity. If you're wanting to achieve an industrial or vintage look in your bathroom you'll achieve this through three key features/materials: black polished concrete, pendent or bulb lighting and copper accessories. Pipe exposure works well too.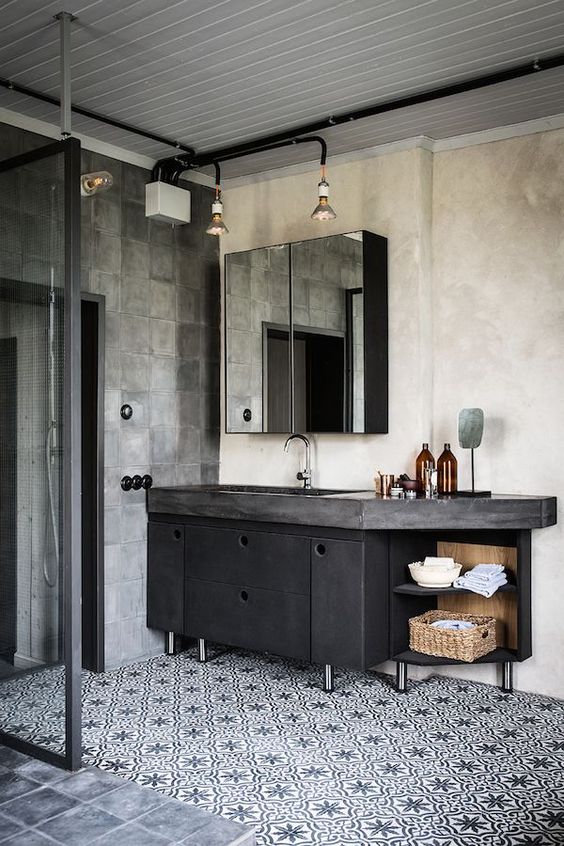 Glamourous
You can usually capture a glamorous look with the right mirror. It's big, intricately bordered and typically gold, silver or black. This classy vanity has gorgeous black walls and cabinets contrasted with a white counter top and vessel sink with touches of silver in the mirror and accessories.
Modern and Simple
Bulk basins give a modern feel, while the timber cabinets makes this vanity cosy and slightly more traditional. The simple mirrors add a bit of edge to the bathroom and the pendant lighting provides ample lighting for all your vanity needs!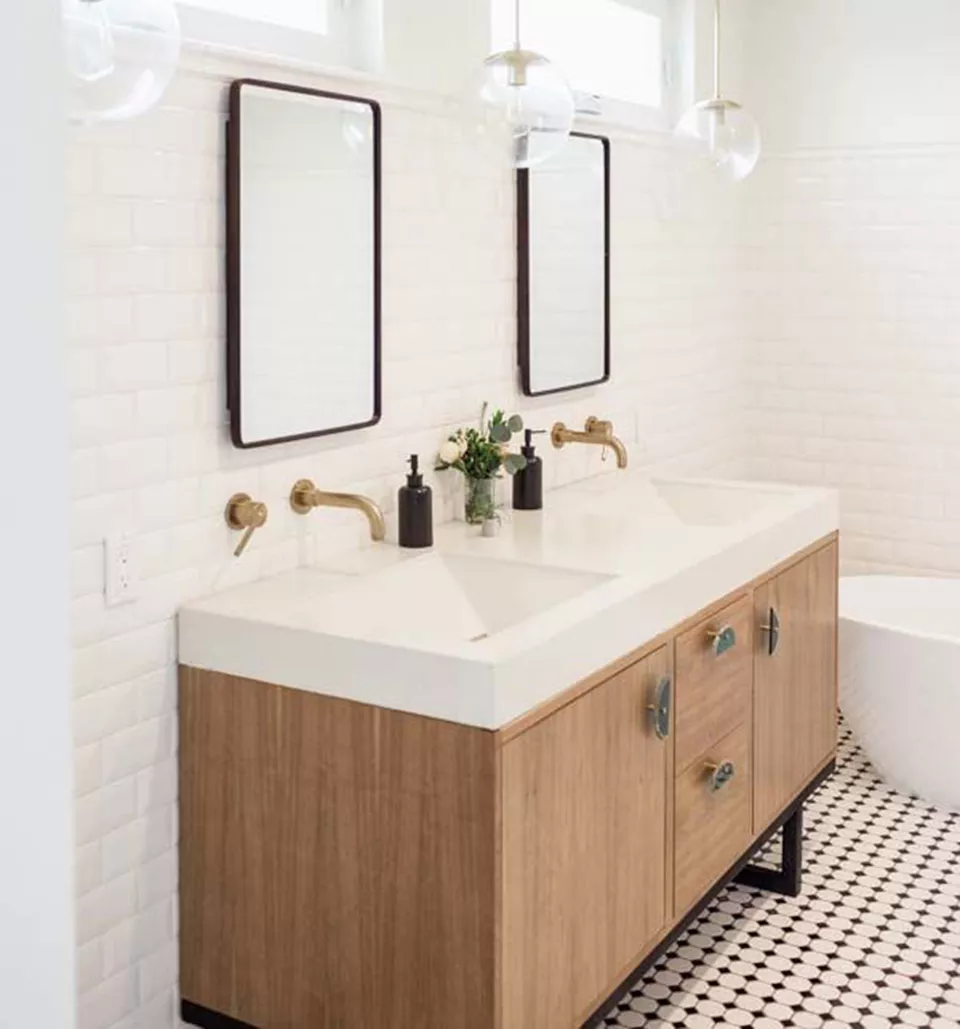 Minimalist
Big fan of this minimalist bathroom vanity.  A square vessel sink above a beautiful walnut finished timber accompanied by a sleek and simple mirror.